Local Medical Clinic & Bulk Billing Doctors in Mordialloc
Keys Medical Centre is the leading medical clinic that has a dedicated team of highly trained and experienced doctors and we have been serving people from across Mordialloc since our inception. We are committed to providing high-quality healthcare, intended to suit individual patient needs. We try as much as possible to render the most dependable care. Our doctors offer comprehensive health services to all types of patients.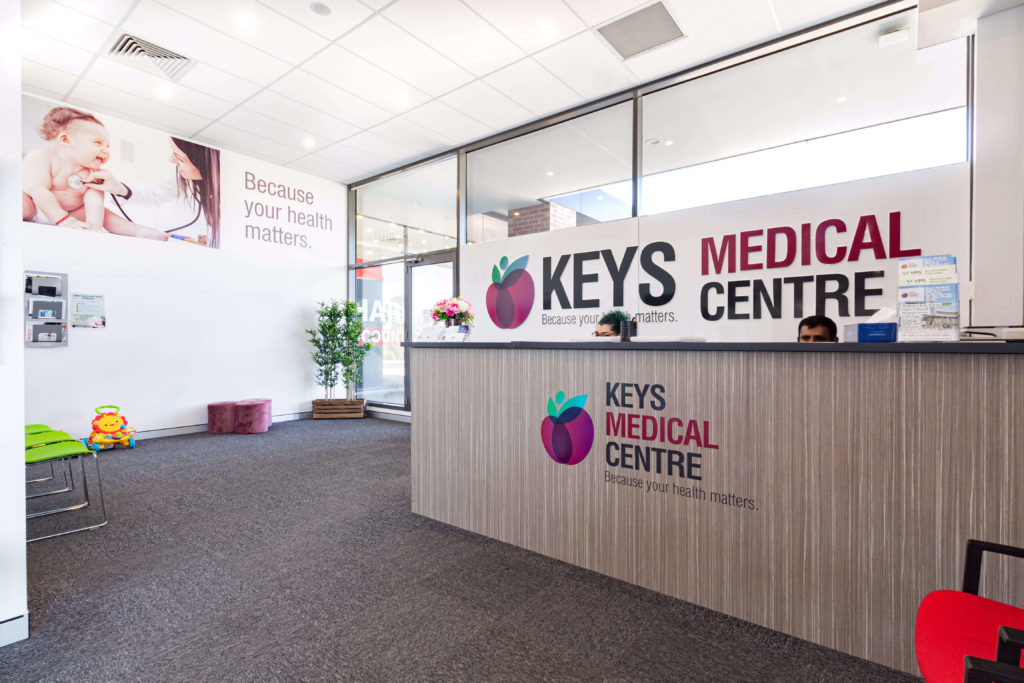 Our highly trained and registered nurses support our doctors who take time to give our patients the education needed to maximize their health outcomes. With the aid of our caring medical staff, you will be able to stay healthy and informed on every visit to our clinic from Mordialloc.
Our reception staff always works hard to maintain your happiness, create a welcoming, friendly atmosphere, and offers efficient service to enhance your visit. We welcome our patients to a caring and warm environment that promotes your health.
Our medical centre has efficient bulk-billing doctors who provide flu vaccination to eligible patients who are:
Between the age of 6 months and five years
Over 65 years
Have chronic disease
Are expectant
Home Visits
We render home visit services in emergency cases or in cases where patients cannot present themselves in the clinic due to physical challenges.
Telephone Access
For us to provide efficient health care, we contact our GPs during regular operating hours or message them when they are with a patient. Patients should make an appointment with a GP in our facility because it is hard to provide medical advice over the phone.
Patients Policy
Our medical clinic encourages and acknowledges each patient's right to be involved in making decisions about his or her treatment and personal healthcare plan. Here are tips that can help you achieve this:
When something is not clear to you, speak up and ask questions, and you will get answers that you can understand.
Ask the GP or nurse to provide you with information about your condition and treatment for you to learn about your health.
Keep a record of all medications and prescriptions you are taking, including those taken over the counter.
Make sure you understand the prescribed medications by reading the information provided by the GP.
If need be, speak to your GP regarding hospitalization and surgery procedures.
At Keys Medical Centre, we aim to deliver high-quality service to our esteemed patients while maintaining an environment of respect, integrity, and dedication. We continue to train our staff and maintain current accreditation to ensure our patients from Mordialloc get the best care at our clinic.