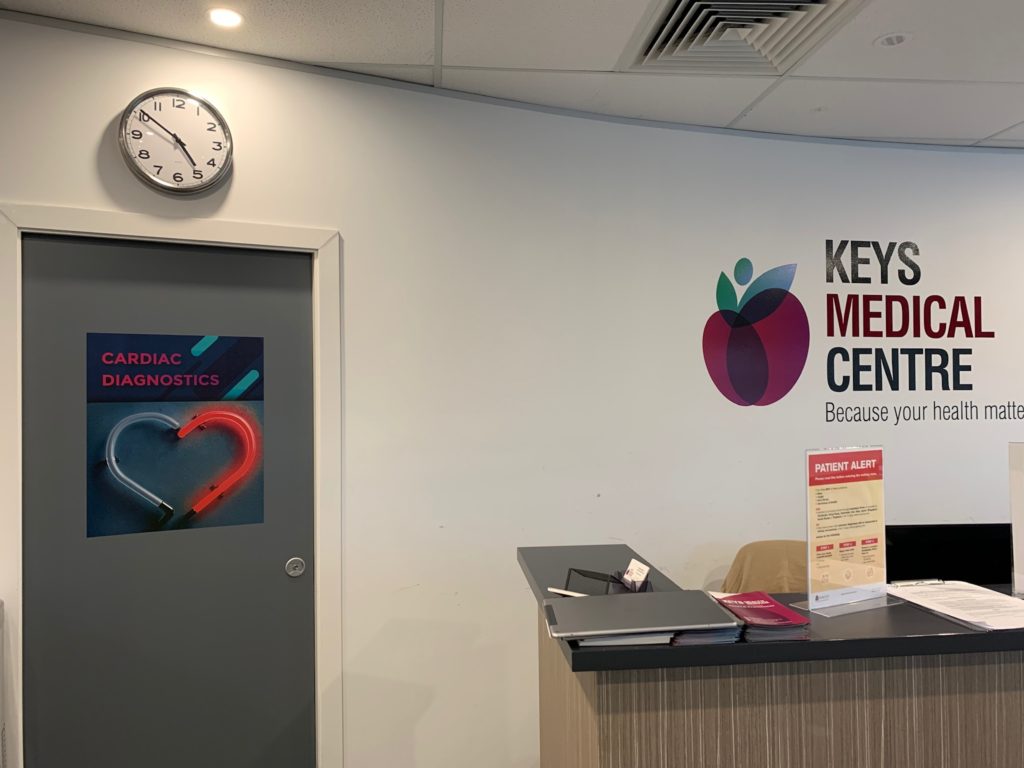 Cardiac diagnostic services
(All our services and Consultations are bulk billed )
Keys medical centre delivers comprehensive, expert cardiac diagnostics, treatment and care.
Our experienced cardiologist, sonographers,Nurses and General practitioners ensure accurate reports in a timely manner, servicing outpatients of the wider community.
Cardiac diagnostic services tests
Tests essential to the diagnosis and treatment of patients with heart disease and rhythm disturbances
Analysis of heart rhythm and blood pressure.
Transthoracic Echocardiogram
This test uses ultrasound to take images of your heart at rest. No special preparation is required.
Time required: 45 – 60 minutes
Treadmill Stress Echocardiogram
Comfortable clothing and shoes suitable for exercise must be worn. This test incorporates an echocardiogram and exercise stress test. Ultrasound images will be taken before and after exercise.Some medications must be stopped 48 hours prior to the test, please check with your referring doctor.
Time required: 1 –1.5 hours 
Treadmill Exercise Stress ECG Test
Comfortable clothing and walking shoes suitable for exercise must be worn. It's important to check with your doctor if any medications need to be ceased before having this test.
Time required: 30 minutes
Holter Monitoring and Blood Pressure Monitoring
A monitor will be attached to your chest and waist, to record your heartbeat for 24 hours, or one week in the case of event monitoring. Blood pressure monitoring is recorded for 24 hours, using a cuff attached to your arm. You will be able to carry out normal activities such as working and shopping.
Time required: 20 minutes